Cosmetic dentistry
SmileFast


in Blackheath

SmileFast is a revolution in smile design. In three simple steps, you can achieve a smile you can be proud of. It all starts with a design consultation where we create your perfect smile. You'll then have a chance to ​"try on" your new smile before we finalise the procedure. We then use composite resin an a smile mould to put your beautiful new smile in place. This treatment is fast and highly effective for addressing smile imperfections.
Conceal minor imperfections
Try on before the final treatment
What is SmileFast?
SmileFast is a treatment plan that uses composite veneers to completely transform your smile. Veneers are commonly made from ceramics and designed in a lab before they are fitted over the teeth. With composite veneers, we create a mould that fits over your teeth and then use a resin material that bonds to the teeth and conceals any imperfections. This material hardens under UV light and then looks and feels just like natural teeth. If you're looking for a fast and effective way to improve your smile, SmileFast could offer incredible results.
Are you a suitable candidate?

You could be an ideal candidate for SmileFast if you would like to quickly transform your smile but you don't want to wait for alternative treatments such as veneers or orthodontics. You will need to have good overall oral health and be ready to follow aftercare instructions to help keep your smile looking stunning. SmileFast is suitable for imperfections such as gaps, crooked teeth, chips, cracks, discolouration and thinning enamel. If you're not sure if SmileFast could help transform your smile, get in touch with our team today.
Your SmileFast treatment journey
Curious about how this treatment could work for you? This is the typical treatment journey for SmileFast.
Step One
Free Consultation
Book a free consultation to learn if you are a suitable candidate for SmileFast treatment. This is your chance to ask questions and learn more about our procedures.
Step Two
Designing Your Smile
We'll send your digital scans and preferences to the SmileFast lab where they will design your perfect smile and create your temporary veneer.
Step Three
Try On Your Smile
You'll return to the practice to "try on" your smile to make sure you're happy before we go ahead. This is one way in which SmileFast is unique, as most options don't allow you to see the results before the final treatment.
Step Four
Applying Your Smile
We'll use a special mould and composite resin to create your smile. Once cured and hardened, you'll be ready to smile with confidence.
SmileFast is great for tackling multiple imperfections that might make you feel self conscious about your smile. This includes small gaps, chips, cracks, uneven teeth edges, crooked or rotated teeth and discolouration. It's also great for hiding greyness in your teeth from thinning enamel.
In general, SmileFast should not damage the underlying tooth structure as this requires minimal preparation. With veneers, more of the enamel needs to be removed to make space for the ceramic veneer, but with composite resin veneers, preparation is minimal. It's still important to attend regular dental checkups to ensure your teeth remain healthy under the composite veneer.
No, SmileFast uses composite resin to sculpt the teeth while veneers are commonly made from porcelain ceramics. Composite resin isn't as hardwearing as ceramic veneers, but it is cheaper and requires a less invasive treatment. There are pros and cons to both treatment plans that you will need to consider before treatment begins.
As a general rule, we recommend avoiding staining and damaging foods after at least 2 weeks treatment while you get used to your new teeth. This includes items like beetroot, turmeric, red wine, cola, coffee, tea and barbecue sauce. You should also be cautious with items like pizza crust and apples.
You will need to visit the dentist twice a year to ensure your teeth are healthy. You may also need to think about changing some of your food and drink choices as these might stain or damage your veneers. And finally, your dentist might recommend wearing a mouth guard at night to protect your teeth from damage if you grind your teeth.
Your treatment will typically take place over 3-4 appointments. We start with a consultation to determine if you are a good candidate. We can then scan your teeth to start designing your smile. Once your temporary stent is ready, you can return to the practice and "try on" your new smile. This is your chance to request any final alterations before we place the final restoration. It will then take 1-2 visits to place and perfect your composite veneers.
No, there is minimal preparation of the underlying tooth structure, so you should have minimal discomfort. With traditional veneers, your dentist would need to remove a layer of the enamel, which can be uncomfortable. With composite veneers, we can apply the resin directly to your teeth with minimal preparation. You might have a slight increase in sensitivity following the procedure as you get used to the veneers.
Composite veneers can last for around 7 years on average, but this will vary depending on your lifestyle and choices. Smoking and diet can both have a big impact on the lifespan and appearance of your composite veneers. Habits like chewing ice, eating hard foods and opening packages with your teeth can also impact the longevity of your SmileFast restoration.
SmileFast smile transformations
Before
After
Before
After
Before
After
How much does SmileFast cost in 2023?
We offer flexible payment plans to help you spread the cost of treatment.
SmileFast is one of the most cost-effective treatment plans for addressing a wide range of concerns in just one visit. It is faster and cheaper than alternatives such as porcelain veneers, orthodontics and teeth whitening. The price you pay will depend on your bespoke treatment plan. To learn more about the cost of SmileFast treatment, book a consultation with our team. We are proud to offer interest-free credit payment plans that will allow you to access the treatments you need without the wait. This will also make sure you don't have to compromise on your treatment choices.
Get started on your smile journey

Spread your payments up to 12 months with 0% interest. Find out how close you are...
0% interest available • Flexible repayment options • Low cost loans • Approved lending
We are happy to offer our patients 0% APR and low-cost loan facilities for dental treatment such as dental implants, Invisalign and for other cosmetic dentistry treatments. Bhandal Dental Practice is an Appointed Representative of Tabeo LTD which is authorised and regulated by the Financial Conduct Authority to carry out the regulated activity of credit broking.
Book your SmileFast consultation today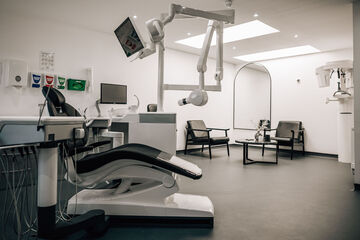 SmileFast in the Black Country
We offer our patients expertise and reliability when choosing their SmileFast provider
We are a SmileFast accredited dentist based in our new, state of the art dental studio in Blackheath, Rowley Regis. We are part of an established dental group offering a range of cosmetic and restorative treatments. We offer SmileFast and other private and cosmetic dental treatments throughout the Rowley Regis area, including Dudley, Oldbury, Quinton, Cradley Heath, Brierley Hill, Netherton & Dudley.